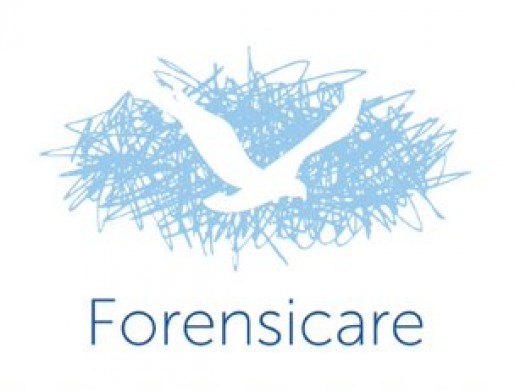 Aboriginal Health Worker (Mental Health)
Full time, Fixed-Term (3 years)
Based at Thomas Embling Hospital
Investment in a career for life!
A career in the forensic mental health sector is diverse, challenging and rewarding. A career at Forensicare will be like no other. If you're passionate about supporting people in their mental health recovery, Forensicare is where you need to be. You will be a part of a caring and supportive team, making a real difference to people living with the dual stigma of mental illness and offending. We approach our work with curiosity and a commitment to understanding the unique needs of our consumers and carers. Working across community, hospital and prison settings, you can learn, apply your specialist skills, conduct research and advance in your profession. Together, we can contribute to a more connected, compassionate mental health and criminal justice system.
Job location
Forensicare is the statutory agency responsible for the provision of adult forensic mental health services across Victoria.
We address the needs of people experiencing mental health issues, the mental health sector, the justice sector and the general community. These services are delivered through inpatient services at Thomas Embling Hospital, community services through the Community Forensic Mental Health Service and prison-based services at several locations. This position will be initially based at Thomas Embling Hospital and will rotate to other Forensicare sites over the three year period.
Forensicare is situated across five sites across Victoria with its largest site being Thomas Embling Hospital, located in Fairfield just 15 minutes north of the Melbourne city centre. Thomas Embling Hospital is a 136-bed secure hospital providing acute care, rehabilitation and continuing care programs. It includes a dedicated women's unit.
About the Role:
The traineeship program provides full-time employment to Aboriginal and / or Torres Strait Islander Victorians as they undertake the workplace training, university education and clinical placements requirements of the three-year training program, which includes completing a three year full-time Bachelor of Health Science (Mental Health) degree at Charles Sturt University.
Forensicare will fund the course fees and provide study support. This study is completed via distance education, including 3-week residential intensives each year.
On completion of the program, trainees will be eligible to become mental health professionals in one of the health service's multidisciplinary mental health teams.
The traineeship will consist of work and clinical placement rotations across various service streams and areas at Forensicare programs and will align to the course content and the individual's learning goals and needs.
Duties:
Under direct supervision from Health Practitioners, the Trainee will:
Participate in the development and implementation of mental health services to promote the social and emotional well-being of Aboriginal people and the wider community
Learn about, observe and develop skills to provide responsive and culturally appropriate mental health services to consumers across the lifespan
Provide information, consistent with the academic curriculum, about healthy lifestyles and support changes in lifestyle and self-care strategies (e.g. nutrition, exercise, smoking, alcohol and stress)
Actively contribute to multidisciplinary discussions and planning.
Work collaboratively with families, communities, relevant agencies, health service staff and relevant support services to ensure consumer needs are met.
Work alongside Health Practitioners, participate in the referral, assessment, review and discharge processes.
Be actively involved in the provision of health promotion and community development programs.
Advocate and advise on behalf of Aboriginal and Torres Strait Islander consumers at case discussions and legal hearings (as appropriate) to ensure that the needs of the consumers are expressed.
Undertake documentation of all consumer involvement in the prescribed notes ensuring that these are countersigned by the supervising Health Practitioner.
Report within a timely manner any identified issues of concern.
About You:
It essential that you have:
A willingness and commitment to complete a three-year full-time Bachelor of Health Science (Mental Health) degree at Charles Sturt University via mixed mode learning including four week-long residential intensives per annum.
Be of Aboriginal and Torres Strait Islander background (as defined by the Australian Institute of Aboriginal and Torres Strait Islander Studies (AIATSIS)). Charles Sturt University may request confirmation of identity may be requested (for a list of approved identify-verification documents go to www.humanservices.gov.au/identity).
Demonstrate competent level of written, verbal and electronic communication skills.
Demonstrates an aptitude to undertake this course through previous relevant experiences in the field of mental health and Aboriginal issues.
It is also desirable that you have knowledge of and/or experience working within Aboriginal and/or Torres Strait Islander communities and understanding of social and emotional issues experienced by Aboriginal people
Further information:
The Victorian Aboriginal Mental Health Traineeship Program is a key policy initiative of the Balit Murrup: Aboriginal social and emotional wellbeing framework 2017-27
The Victorian Aboriginal Traineeship Program is modelled on the New South Wales Mental Health workforce program which can be accessed at: https://www.health.nsw.gov.au/mentalhealth/workforcedev/Pages/aborig-mh-wrkforce-prog.asp
This position is subject to a Police Check.
A culture where people matter.
Excellent supervision and investment in the skill development of managers and supervisors.
Celebration and reward for good performance, through employee recognition.
A leading, multi-faceted approach to safety, with unparalleled strategic, practical, individualised and team-based supports to minimise risks and fear and maximise safety and security, underpinned by our workplace health and safety strategy.
Access to an employee assistance program – an external, confidential, self-referral employee wellbeing program, for personal or work-related matters.
A mental health and wellbeing program providing psychological support, peer support and critical incidence response programs, as needed.
For more information on employee benefits visit https://www.forensicare.vic.gov.au/careers/employee-benefits
Successful applicants will be required to provide evidence of COVID-19 Vaccination prior to commencing work at Forensicare.
Current Forensicare employees should apply through eRecruit using an account which is linked to their Forensicare email address. Employees should contact People and Culture if they are unable to access their Forensicare eRecruit account.
Forensicare is an equal opportunity employer and is committed to attracting and developing a diverse workforce which reflects the community we serve. We encourage applications from Aboriginal and Torres Strait Islander people, people who identify as LGBTQI, people with a lived experience of disability, as well as people from culturally and linguistically diverse backgrounds. Forensicare promotes our guiding principles of curiosity, purpose, strong ethics, compassion and fairness; and promotes behaviours that are consistent with these values at all times. Forensicare is an equal opportunity employer and offers a smoke free environment.
Applications close 19th January, 2022 Apply here!