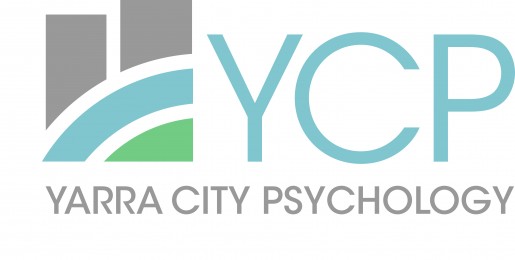 Are you an experienced accredited Mental Health Social Worker looking to work in the private sector?
Due to an increasing number of referrals we are hoping to welcome experienced and motivated accredited mental health social workers to join our well established private practice in Richmond.
We are particularly keen to find people who are available to work on Fridays and Saturdays, but other days/evenings could also be possible.
About YCP
YCP is a small private practice that has built a reputation for the provision of compassionate and effective psychological services, provided to a broad range of clients. Our office is conveniently located on the east end of Swan St, Richmond, close to public transport, and provides comfortable and private consulting rooms. We have invested in a highly skilled on-site administrative support team who are valued by our clinicians and clients alike. We work with young adults, adults, and older adults. Currently, we are seeing our clients either via telehealth or face-to-face within the government guidelines.
Why you might want to work with YCP: We strive to create a supportive environment for our team as we know this is what helps you provide the best support for your clients.
Support: As a board approved supervisor, Laura offers team members monthly individual supervision (prorated) and monthly team peer consultation. Our team members have a broad range of expertise and enjoy offering collaborative support to each other. Our administrative team is led by our practice manager, Rebecca Flanagan. The admin team offer support with triage, referral management, invoicing, and administration of routine outcome monitoring.
Resources: We have invested many hours in developing procedures, policies and forms to help our team provide professional and compliant services. You have access to our photocopier/printer, scanner, secure electronic fax, practice management software, online assessment platforms, and iPads in each room. We are supported by a medical IT support company (Vibe Group) who manage our medical grade cloud server to securely store clinical data. You'll also have access to our professional library, client workbooks, and psychological and neuropsychological tests (depending on qualification requirements).
About you: We are looking for psychologists and/or mental health social workers who:
Have highly developed therapeutic skills
Are compassionate and non-judgmental
Enjoy working in a team and collaborating with their team members
Believe in ongoing personal and professional development
Represent the diverse range of people we provide services to
We would particularly like to hear from you if you are experienced and passionate about working with clients who we currently have a high demand from; this includes people with complex trauma, complex mental health presentations, eating disordered behaviours, and/or a neurodivergences, and also clients seeking family or couples therapy
However, if you have something to offer that is not currently provided by our clinic, we would love to hear from you! Perhaps you excel at offering online programs, art therapy, or positive behaviour support plans.
About the position: We are offering a permanent part-time positions of 2 to 3 days per week. The wage will depend on the experience and skills of the candidate but will be between $40 and $55 per hour (superannuation will be additional to this). One week's CPD leave will be available in addition to annual leave. A CPD allowance of $2000 per year (prorated) will be included.
How to Apply
If you think we'd work well together, please submit a detailed cover letter expressing why you would be a great fit for the YCP team and the days you are available for consulting, along with a copy of your Curriculum Vitae to r.flanagan@ycp.net.au, by 1st June 2021. Promising applicants may be offered interviews/positions prior to the closing date. Please contact Rebecca or Laura on 9429 0050 if you would like additional information.