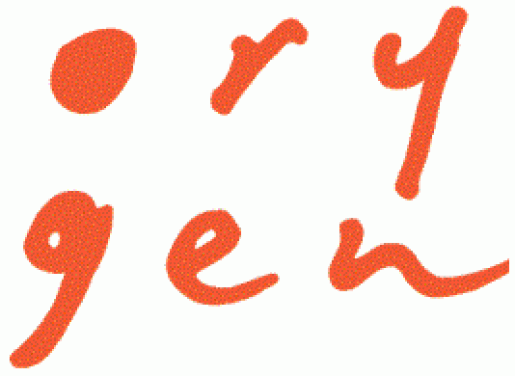 Senior Clinician – Supervisor, headspace centres
Orygen is seeking a mix of discipline supervision across Psychology, Social Work and Occupational Therapy.
If you are a senior clinician with the ability to provide clinical supervision to staff and students, please join us at our headspace centres in making a difference to the lives of young people.
· Leading organisation in youth mental health
· Multiple positions available at five headspace centres – Craigieburn, Glenroy, Sunshine, Melton, Werribee
· Part-time (0.2 FTE) fixed term positions available for 12 months; possibility of renewal subject to funding
· Remuneration commensurate with skills and experience
· NFP Salary Packaging increasing take home pay; Generous employer PPL scheme
Multiple positions available
Reporting to the Clinical Services Manager, the Senior Clinicians will provide clinical supervision for staff and students at Orygen's headspace centres. The Senior Clinicians will demonstrate leadership in the clinical decision-making processes and promote evidence-based clinical interventions in the treatment of mental illnesses (particularly high prevalence disorders) and substance use disorders.
The Senior Clinicians will be required to be self-motivated and directed, demonstrating a sound ability to oversee and lead decisions in relation to supervising and supporting staff. This will require proven skills in supporting staff with decision-making, problem-solving, and critical incident and risk management. These roles will work within the agreed boundaries of confidentiality and take responsibility for reporting any serious issues to the Clinical Services Manager and informing clinicians when such circumstances arise.
Please refer to the Position Description for all duties, skills and experience required for this role.
About you
To be considered you will need:
· Endorsement as a supervisor in either clinical psychology (with the Psychology Board of Australia), social work or occupational therapy.
· Significant experience in providing supervision of clinical staff and students.
· Significant experience in the provision of mental health care, including completion of mental health assessments, crisis intervention, psychoeducation and psychosocial interventions for young people experiencing mental health difficulties and/or substance use problems.
· Strong leadership skills and experience required to work effectively with senior management, staff and stakeholders.
· Highly developed and demonstrable interpersonal and communication skills (written and verbal).
· Well-developed knowledge and understanding of relevant legislation, government policies and strategic directions in relation to mental health and alcohol and other drug disorders, particularly as it relates to young people.
· Commitment to supporting clinical research within the service.
About us
Orygen is the world's leading research and knowledge translation organisation focusing on mental ill-health in young people. Find out more on our website.
headspace is the National Youth Mental Health Foundation providing early intervention mental health services to 12-25 year olds, along with assistance in promoting young peoples' wellbeing. This covers four core areas: mental health, physical health, work and study support and alcohol and other drug services. Find our more on the headspace website.
Orygen is an equal opportunity employer. We are dedicated to attracting, developing and retaining our staff irrespective of gender identity, ethnicity, sexual orientation, disability and age. Applications are encouraged from all sectors of the community. We strongly encourage applications from the Aboriginal and Torres Strait Islander community.
Orygen is committed to providing an inclusive work environment that supports employees to achieve their career goals without compromising their life goals. With this in mind Orygen offers a range of employment benefits including generous paid leave, flexible work arrangement, access to NFP salary packaging and an employee assistance program.
How to apply for this role:
Please submit your resume, cover letter and a document addressing each essential and desirable bullet point in the Key Selection Criteria located in the position description, to careers@orygen.org.au, using the subject line 'Senior Clinician – Supervisor [insert preferred centre]' followed by your 'full name'.
For a private and confidential discussion about the role, please contact Brendan Pawsey at brendan.pawsey@orygen.org.au .
Closing Date for Applications: Friday 13th November 2020 11:55 PM AEDT.
Orygen reserves the right to close the advertisement before this date is reached. Therefore, it is encouraged that you submit your application as soon as possible.