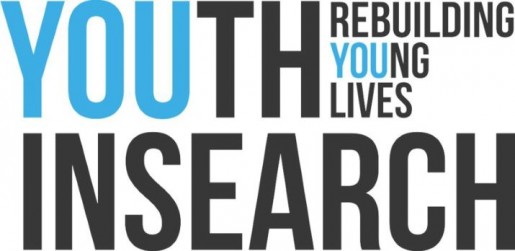 Exciting opportunity to lead innovation in program design and delivery for a multi-award winning youth charity.
Hills District NSW, with parking available
Flexible workplace including working from home potential.
Competitive salary packaging including up to $15,900 tax free
Winner 'Best Workplace 2019' Voice Project
About Youth Insearch
Youth Insearch's peer support program supports young people to improve the mental health and wellbeing through weekend workshops and support groups. Workshops are weekend retreats that provide young people with a place to share their life challenges with peers and be guided by others with similar life experiences with adults present as support. Support Groups are regular local meetings where young people build a positive peer support network in their local areas, discuss challenges and set goals for themselves. Throughout the program young people are mentored by volunteer Support Adults who attend the weekends and support groups with the young people. Program Staff are also employed by Youth Insearch to mentor the young people and provide case coordination.
Youth Insearch is transitioning to include assertive outreach and individual care coordination, to leverage its succseful peer support program. Working with young people individually and harnessing the ability to rapidly engage with young people through its peer group work.
About the role
Supported by Youth Insearch's Clinical Committee. The objective of this role is to strengthen:
participant outcomes through improved links between the program, families, local communities and services;
program design by developing the evidence base and identifying opportunities for innovation; and
design the program linking assertive outreach, care coordination and Youth Insearch's peer support program.
Key Responsibilities
Develop a models of care that integrates Youth Insearch's peer support programs with active care coordination and assertive outreach, delivered by Social Workers and Youth Support Workers. Including offering staged interventions ranging from tele-health for individuals and families/social communities, Single Session Family Intervention, or Open Dialogue
Through this work building links with families and communities, and observation and research, identify areas for innovation building on the programs basic structure, and build support for and implement these innovations
Deliver youth mental health first aid training for leaders and support adults, including basic psychosocial safety planning, and training for staff and volunteers on trauma informed care
Build referral relationships at senior levels with government agencies and primary service providers, with the purpose of embedding Youth Insearch's peers support program in the youth mental health system.
Maintain best practice program theory, logic and evaluation framework, and current evidence base
Maintain and update the clinical governance framework to manage risk
Provide professional supervision to Social Workers and Youth Support Workers
Provide clinical guidance to program staff and leaders
Experience, Skills & Attributes
Approved tertiary qualification in Social Work or Psychology.
Full registration with AHPRA or eligibility for full membership with AASW or APS
Family therapist preferred or family therapy interested psychologist or social worker.
AAFT membership or eligibility desirable, but not essential
Deeply empathetic and passionate about improving the lives of disadvantaged youth
Believes in our values of love, equality, growth and collaboration
Application Process
Please apply through Seek https://www.seek.com.au/job/50184186 by 17 August 2020. Please include a cover letter and resume
If you have any enquiries regarding the position please email admin@youthinsearch.org.au or call 02 9659 6122.