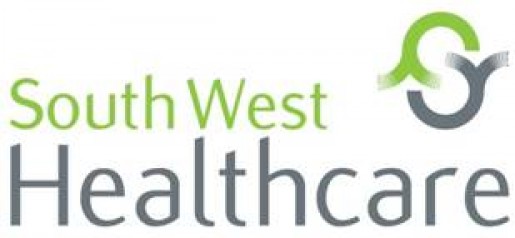 About the role
We are seeking an experienced Social Worker to join our leadership and management team, to inspire and lead our Social Work and Counselling service.
South West Healthcare's Social Work and Counselling department provides best practice support services to clients and their families, to assist them to cope with the effects of illness, grief and loss, trauma, and difficult life events. Services are provided to groups and individuals of all ages, across a range of hospital and community programs. Care is delivered as part of an established and progressive multidisciplinary team which includes Physiotherapy, Occupational Therapy, Dietetics, Podiatry, Social Work, Speech Pathology, Allied Health Assistants, Nursing and Medical services.
South West Healthcare has a well renowned supportive workplace culture, with an opportunity to work alongside experienced health professionals and managers. The team works from a new multipurpose community based facility in the CBD of Warrnambool, with access to modern well-equipped clinical spaces, fleet vehicles, laptops and remote internet access to assist in the delivery of services.
The position is a full time permanent position.
What you bring
As the Manager of our Social Work and Counselling services, you will have an engaging and collaborative leadership style, and excellent communication and influencing skills.
You will have extensive clinical experience within the health or social services sector, a comprehensive understanding and knowledge of legislation, regulation and contemporary practice, and you will be looking for an opportunity to enhance and progress your health leadership career.
What we offer
You will enjoy benefits such as:
Excellent salary packaging options including meals & entertainment, novated leasing and additional superannuation contributions;
Internal and external professional development opportunities;
Ongoing clinical supervision;
A range of internal development opportunities focusing on personal development such as Mental Health first aid, resilience and mentoring workshops, and comprehensive leadership programs;
Excellent terms and conditions of employments.
Who we are
SWH is the major specialist referral centre for the Barwon South West sub-region, and provides a comprehensive range of acute, sub-acute, specialist, community, mental health and aged services. As an organisation SWH prides itself on its values; Caring, Respect, Excellence, Integrity and Leadership, and its overall dedication to the local community.
With a population of 34,000 and a catchment of 100,000 Warrnambool is the regional centre to Victoria's Great South Coast.
With a range of attractions within 2 to 3 hours' drive from Warrnambool, the region offers a fantastic opportunities for people from all walks of life to enjoy the beautiful South West. To learn about the vibrant town and region please visit: http://www.wonderfulwarrnambool.com.au/
How to apply
A position description and further details can be found at our website under Careers.
For specific enquiries regarding the role, please contact Kait Brown (Manager Allied Health and Community Rehabilitation) on (03) 5563 1529 or email kbrown@swh.net.au
Employment Terms and Conditions will be in line with the Allied Health Professionals (Victorian Public Health Sector) Single Interest Enterprise Agreement 2016-2020, with the appropriate Grade 3 classification.
You will be required be eligible for membership with Australian Association of Social Workers (AASW) and to consent to and undergo a Police Record and Working with Children's Check and provide evidence of current Immunisation status in alignment with South West Healthcare's Immunisation Policy.
Applications are to be submitted online via our website only under Careers and need to include: an application letter, full personal particulars, qualifications and experience; together with the names of three (3) referees by 25th of August 2019. Other documents you feel are relevant may also be attached: however this is limited to 5 documents and there is also a size limitation of no greater than 2 Mega Bytes.
Note: If you experience any difficulties with this website or completing the application process, please send an email to: humanresources@swh.net.au Please note this address is for enquiries only and application cannot be submitted via this email.