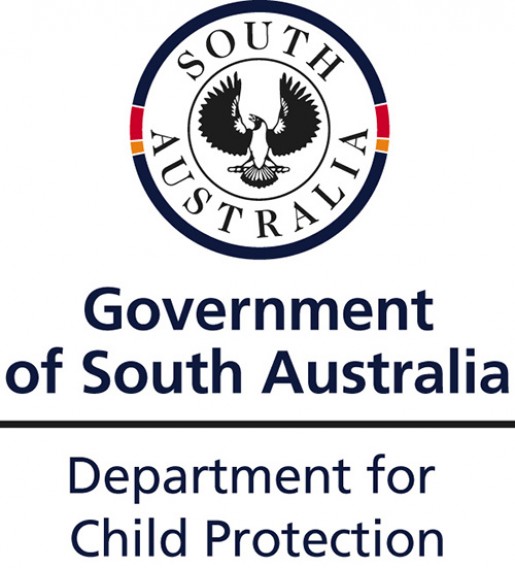 RELOCATE TO SOUTH AUSTRALIA
Metro, Regional and Remote opportunities available
Are you an Allied Health Professional or Case Manager looking for your career to go places, and ready for a transformative career journey?
Why not consider relocating to South Australia and live a lifestyle envied by many!
Dive into the vibrant lifestyle of South Australia, a place where your career can truly flourish. Famous for its events, food, wine and stunning landscapes, South Australia stands out as a destination of choice.
The Department for Child Protection is offering attractive incentives for experienced professionals to make the move to South Australia. We have opportunities available across South Australia, including regional and remote areas in the following roles:
Senior Social Worker (Allied Health Professional Level 2)
Senior Case Manager (Professional Officer Level 2)
Supervisor (Allied Health Professional Level 3 / Professional Officer Level 3)
WORK IN SOUTH AUSTRALIA AND LIVE A LIFESTYLE ENVIED BY MANY
South Australia is a geographically diverse state. From ancient outback landscapes to stunning safe beaches, rolling hills, wide open spaces, world class wine regions, and amazing culinary delights, our state offers a unique lifestyle balance, combining the best of country living with the advantage of city convenience.
Our regional areas are well-serviced with educational facilities including primary and secondary schools (public and private) UniSA and TAFE SA campuses for various qualifications, affordable housing - rental and owned, you will not be disappointed choosing to live, work and play in South Australia (Work with Us - Working in Regional Areas)
So whatever location you're interested in, South Australia has something for you.
BENEFITS OF WORKING WITH THE DEPARTMENT FOR CHILD PROTECTION
The work we do is vital, meaningful and challenging, and requires dedication, a deep sense of empathy, and a relentless commitment to advocating for the well-being of children and young people. As a practitioner in child protection you will be entrusted with leading by example, mentoring the next generation of professionals, and shaping strategies and interventions that have long-lasting positive effects on young lives. Joining our team means leveraging your experience, collaborating with passionate colleagues, and making pivotal decisions in an environment that values expertise and continuous professional growth.
You'll enjoy a range of broad benefits. These include ongoing professional development through training programs and study leave. We support work-life balance with flexible working hours, generous leave entitlements and paid parental leave.
Additionally, you will receive:
Generous Leave entitlements· 11% employer Superannuation contributions
Salary packaging benefits
Local orientation and a dedicated buddy for support
Highly rewarding career opportunities
We understand that the costs of moving interstate or to another country can be a significant consideration. To assist with this, applicants relocating to work with us, may be eligible for up to $25,000 in relocation support. This includes assistance with temporary accommodation.
If you live and work in an area classified as `remote' by the Australian Taxation Office, you may also be eligible for additional salary packaging arrangements, such as mortgage interest, rental costs and residential utilities.
WHAT YOU WILL DO
Actively protect children and young people by identifying any risk of harm.
Understand children's growth stages, vulnerabilities and resilience.
Manage challenging cases in care and protection with expertise and a solution focused approach.
Lead child-focused investigations, ensuring their safety and supporting families to care for them.
Prepare clear reports based on evidence and present matters to the Youth Court as required.
Recognise the individual needs of children and young people based on their development, parenting and environment.
Help co-workers improve their skills, promote critical thinking and reflect on their practices.
Collaborate with families, community services and other professionals to develop and implement plans to benefit children and young people.
Practice child protection with sensitivity towards culturally and linguistically diverse communities, especially with Aboriginal and Torres Strait Islander peoples.
WE LOOK FOR PEOPLE WHO HAVE
Ambition and a passion for delivering better outcomes for vulnerable children and young people.
A Bachelor level qualification in social work which entitles full membership of the Australian Association of Social Workers. Social Workers from New Zealand are eligible to be employed as a Social Worker in Australia if they have completed a recognised New Zealand social work qualification, are currently fully registered with the New Zealand Social Workers Registration Board and are eligible to hold a Practising Certificate.· A Bachelor level qualification in psychology, psychological science, community services, human sciences or health sciences. Some other bachelor degrees are acceptable, so if you have other qualifications, please have a conversation with us to confirm your eligibility to apply.
A valid driver's licence.
The right to live and work in Australia meaning you must be a citizen of Australia or New Zealand, permanent resident or hold a valid work permit or visa.· Applicants and accompanying family members from New Zealand who are citizens of New Zealand and hold a valid New Zealand passport do not need to apply for a visa before coming to Australia. Upon entering Australia for work, you can apply directly to the Department for Home Affairs for a Special Category visa (subclass 444) (SCV) if you meet the requirements.As the opportunities available are senior and supervisory roles, we are keen to hear from individuals with 2+ years' experience who are looking for opportunities to further their professional experience and leadership capabilities.
Persons of Australian Aboriginal or Torres Strait Islander descent, who have the appropriate background and skills but do not have the essential qualification, may apply for and be engaged/assigned to the role of Social Worker and will be entitled to apply for any Allied Health Professional roles requiring a qualification in Social Work within the Department for Child Protection (DCP).
HOW TO APPLY
Please submit a CV and Cover Letter (maximum 2 pages) outlining your suitability for the role in line with the Key Selection Criteria.
In your cover letter please tell us the top 2 regions/locations you'd like to work in (if you have a preference) from the below:
Metro Regions
Northern: Elizabeth, Gawler, Kadina, Salisbury
Central: Blair Athol, Hindmarsh, Mount Barker, Woodville, Netley (Call Centre)
Southern: Marion, Murray Bridge, Noarlunga, St Marys
Regional Regions
Berri, Mt Gambier, Port Augusta, Port Lincoln, Port Pirie, Whyalla, Coober Pedy / APY Lands
Fly in fly out (FIFO) opportunities are available for Coober Pedy/APY Lands, on a rotating roster. If you are interested in these opportunities, please outline this in your cover letter.
For further information, including the key selection criteria and special conditions click here to be re-directed to the DCP Career Portal.
Go on, apply now. We can't wait to receive your application!
Enquiries: Teresa Di Manno, Recruitment Team Leader via email: dcprecruitment@sa.gov.au
Applications Close: 6 February 2024, 11:00PM