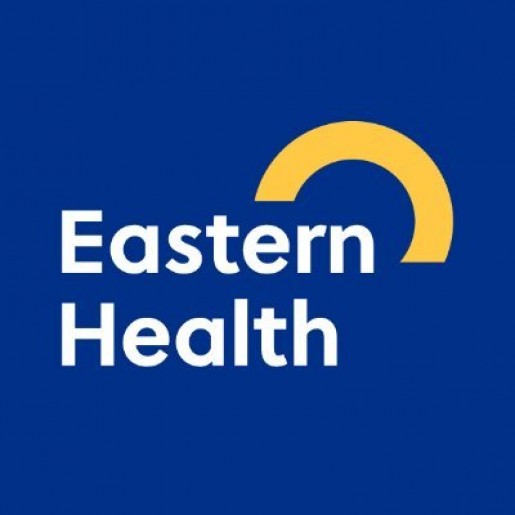 Mental Health Clinician - Brief Intervention Team / HOPE
Clinical Psychologist (P2), Occupational Therapist (OT2), Social Worker (SW2) or Registered Psychiatric Nurse RPN3
Brief Intervention Team (incorporating HOPE), Adult Mental Health
Multiple positions due to service expansion
Permanent Full Time and Part time roles available
Forest Hill or Box Hill locations
Eastern Health
Eastern Health is one of Melbourne's largest public health services. We provide a range of emergency, surgical, medical and general healthcare services, including maternity, palliative care, mental health, drug and alcohol, residential care, community health and state-wide specialist services to people and communities that are diverse in culture, age, socio-economic status, population and healthcare needs.
About the role
Eastern Health, Mental Health and Wellbeing Program has developed a Brief Intervention Team (BIT) which incorporates a suicide prevention stream (HOPE). BIT sees people who appear to be experiencing mental ill health or psychological distress which may include thoughts of suicide/ experienced a suicide attempt, who require a brief period of assessment, recovery-focused planning, therapy and specialist clinical mental health support. The role requires an experienced and highly skilled mental health professional, ideally with a background working with people with similar needs as described. The role incorporates provision of Solution Focused Brief Therapy during their recovery journey.
About you
To be successful in this role you will possess:
Qualifications and registration, as specified in the position description
Experience in community mental health practice
Have an interest or experience in psychotherapeutic work in public mental health.
Well-developed interpersonal and leadership experience
A strong commitment to high quality care
The ability to work as part of a diverse team
Excellent communication and organisational skills
Training and experience in Solution Focused Brief Therapy, highly desirable
Please refer to the attached position description for further details of the role.
Vaccination against infectious disease is a mandatory requirement of this role. An offer of employment is conditional on you providing evidence that you are currently vaccinated against COVID-19 with booster & Influenza, prior to commencing employment.
What we offer
Eastern Health offers a variety of fantastic Employee Benefits, view the extensive range here!
Diverse and engaging career opportunities
Friendly & supportive team
Flexible working hours
Salary packaging options
Career progression in our teaching hospitals
Next Steps
If you believe you have the ability to make a difference in this rewarding industry, apply today!
Please note:
All applications must be submitted online via E-Mercury
All appointments are made subject to a satisfactory Fit2Work Check, where preferred candidates will be required to complete a Criminal History Check at the expense of Eastern Health.
You must have Australian work rights to apply for this position.
Recruitment agency applications will not be accepted.
Eastern Health is a child safe organisation, committed to promoting the wellbeing and cultural safety of Aboriginal children, children with disabilities and all children in their diversity.
Eastern Health is committed to creating a diverse and inclusive environment that welcomes and values all people. We recognise that diversity is essential in ensuring Eastern Health provides the best service to its consumers.
Aboriginal and Torres Strait Islander peoples, women, those from the LGBTIQ+ community, people living with disability and those from a culturally and linguistically diverse background, are strongly encouraged to apply. Those seeking support in submitting an application are welcome to contact the hiring manager listed or feel free to contact the Talent Acquisition team.
Values in Action: Respect for all | Safe always | Partnering in care | Learning and improving every day
**Please note applications will be screened upon receipt and advertising may close prior to the closing date.**
Contact Person Michele Orr
Contact Number (03) 9040 9500
Alternate Contact Person Beck Garbutt
Alternate Contact Number (03) 9040 9500
Closing Date 12/12/2023
Position Description
BIT Clinican generic Oct 2023.pdfOpen
Application GuideView Guide
Please note that this position will close at 11:45pm on the closing date.
Please ensure your application is added before this time as we do not accept late applications.