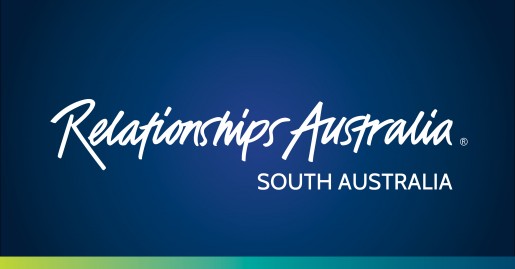 Senior Family & Relationship Counsellor
· Full-time position (76 fortnightly hours). Ongoing employment.
· $89,275 per annum pro rata + Super + Leave Loading + Salary Packaging.
· Located in Port Adelaide.
Our belief in the transformative power of relationships lies at the heart of everything we do.
Relationships Australia South Australia (RASA) is a not-for-profit, secular, community organisation, helping people to overcome difficulties and bring about positive change in their lives. We offer services for families, couples and individuals of all ages, backgrounds and abilities.
Our Family Relationship Counselling Service provides a chance to adjust, repair and strengthen family relationships. Life and relationships can at times be difficult, especially when we are going through times of transition which require us to make changes. Counselling can assist to make decisions about relationships and respond to issues of concern. At times relationships can be hard work and support is needed, especially during times of transition where adjustments are needed, such as the move to parenthood; dealing with changes in our jobs or living locations; separation; or retirement. Our relationship counselling focuses on building positive relationship habits, managing conflict and strengthening relationship aspirations. Our family counselling focuses on issues relating to children and youth and involves exploring patterns of relating, managing conflict and finding positive solutions to concerns about your children.
The Senior Family and Relationship Counsellor provides counselling to assist people resolve difficulties and build stronger relationships. The role involves working with all family members including children and is primarily accountable to the safety and best interests of children. The Senior Family and Relationship Counsellor provides advanced skills in responding to a wide range of complex relationship and social issues which include parenting difficulties, relationship breakdown, family and domestic violence, mental health, substance misuse, problem gambling, childhood trauma and abuse.
Essential Requirements:
· Tertiary qualification (AQF level 8) in social work, psychology, counselling or related discipline.
· Extensive experience working with individuals, couples and families in a therapeutic context.
· Proven experience in providing counselling to those affected by Family and Domestic Violence including children and those using violence in relationships.
· A Working with Children Check is essential and employment is not able to commence without a current clearance.
Desirable Requirements:
· A post graduate (AQF level 9) qualification in social work, psychology or counselling.
· Proven experience facilitating therapeutic Family and Domestic Violence behaviour change groups.
The services provided at RASA sites mean that our employees need to be vaccinated and you will need to provide your COVID-19 vaccination certificate as part of our pre-employment checks. If you can't comply, you are encouraged to have a confidential conversation with the hiring manager about your individual circumstances.
Enquiries: Any enquiries can be addressed to Tonia Keating on 08 8340 2022.
Closing Date: 5:00pm, Friday 26 August 2022.
Relationships Australia South Australia is a Child Safe and Equal Opportunity Employer.
To apply, please visit the following link: https://rasa.applynow.net.au/jobs/R202262