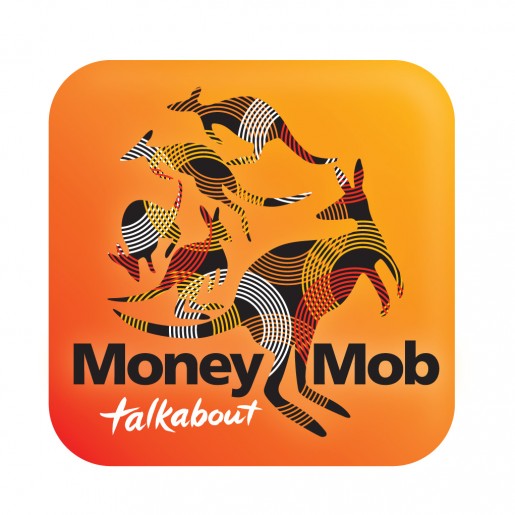 HOME ENERGY SUPPORT WORKER
Job No: MMT16 Location: Alice Springs, NT
Are you passionate about home sustainability and supporting remote people with staying connected?

Great at providing case work to assist people to address their needs holistically?

This is a rewarding opportunity to join an expanding organisation, working within the Financial Wellbeing Team.

Enjoy a 12 month contract with salary circa $90,554 - $94,646, plus 10.5% super, relocation assistance, 6 weeks leave and more with your home base in beautiful Alice Springs.

Suitably qualified and experienced First Nations people are strongly encouraged to apply
About MoneyMob Talkabout
MoneyMob Talkabout is a values driven for-purpose organisation. We provide a range of community programs in the APY Lands in northern South Australia.
We advocate, influence, build and share knowledge to tackle inequality. We are developing our knowledge in trauma-informed practice, critical to achieving wellbeing.
Our vision: Aboriginal people and communities are empowered to achieve economic wellbeing and self-determination. In this, Aboriginal people are equal partners in and co-creators of our practice.
We're a young organization that's achieved big things. Our advocacy work on unconscionable mobile phone sales to remote First Nations clients led directly to the imposition of Australia's second largest corporate fine.
Our current programs include:
Financial counselling

Financial capability and education

No Interest Loans

Services SA agency

Centrelink Agency

Mimili Family Wellbeing Centre Coordination

Pawa Atunmankunytjaku Project.

Small Business Mentoring
We're looking for an intelligent, values-driven case worker, with a passion for home energy sustainability and helping people stay connected to power so they can maintain health and wellbeing.
Electricity payment was only introduced to the Anangu Communities in the APY Lands, Yalata and Oak Valley from July 2022. It is likely there will be a significant period of adjustment as community members transition to paid power. MoneyMob's Pawa Atunmankunytjaku team has been visiting households since 2020, with the aim of preparing Anangu for this change, and a further 12 months of support for customers experiencing hardship is being funded by the SA Government.
The Home Energy Support Worker should have
Willingness to be away from home in remote communities two weeks per month, driving 4WD vehicles

Unrestricted full drivers' license

Diploma of Community Services or equivalent degree OR Certificate IV in Home Sustainability Assessment AND

Experience working with individuals and communities with complex needs (especially First Nations experience)

Knowledge of community support services available in the APY Lands/South Australia

Demonstrated ability to plan and manage a high volume workload, juggle completing tasks and work in an unpredictable environment

Strong administrative and computer skills
In Your First Six Months You Will:
Be introduced to the Anangu people and communities of the APY Lands

Respond as promptly as possible to Anangu consumers whose electricity has been disconnected

Investigate reasons for disconnection and assist with reconnection

Provide energy efficiency education/recommendations to consumers/household to assist with minimizing the cost of electricity consumption

Provide individual/family case management to address issues which may be underlying inability to pay

Ensure consumers are registered for/receiving all available household concession or life support entitlements

Maintain a positive relationship with electricity retailers, funding bodies, regulators and other key stakeholders related to energy provision on the Lands.
Please Note: Employment will also be subject to a National Police Clearance and Working with Children check.
About the Benefits
SCHADS award level 5 plus remote salary sacrifice options and 10.5% super
Six weeks leave per year (pro rata)

Additional five days mandated leave (mini-breaks)

Two days "outreach leave" following each fortnight's completed travel

Remote travel allowance

$500 annual wellbeing payment (not cumulative) per annum

External professional supervision/support
You will also be welcomed into a friendly and passionate team, with comprehensive support from colleagues and management, and ongoing opportunities for career development and advancement.
What are the next steps?
Apply on MoneyMob Talkabout website:
For a confidential discussion about the position, please contact Nick Rickards, Project Manager - Pawa Atunmankunytjaku (08) 8953 2410, Mob: 0409 645 741.
Alice Springs and the APY Lands
Although traditionally regarded as a small, dusty town with a few rustic buildings, Alice Springs today offers all of the shopping, sight-seeing and entertainment facilities of a modern urban town, and is home to a thriving arts community and a wealth of adventure opportunities. In addition to its rich history and diverse cultural heritage, you can explore the local arts scene, sports teams, photography, camping, hiking, motor sports, desert-racing and more, whilst benefiting from the relaxed country atmosphere, fantastic weather and internationally-renowned environment.
The Anangu Pitjantjatjara Yunkunytjatjara (APY) Lands covers over 103,000 square kilometres of remote South Australia, near the tri-state border. Home to around 3000 people of Aboriginal descent over seven main communities and seventeen homelands, the land was returned to the traditional owners in 1981.
The area itself is a vital part of Aboriginal desert culture, with many people there identifying the history and basic laws of human existence as largely being written in the land.
To build strong relationships and employment pathways for remote Aboriginal communities - Apply Now!
Our Values
Courage: We are committed to advocating strongly for change and confronting injustices.
Empowerment: We work to support Aboriginal and Torres Strait Islander people to exercise their agency in their ongoing struggle for autonomy, rights, opportunities and recognition of the inherent value of their culture and communities.
Integrity: Honesty, openness, accountability, fairness and inclusiveness must be at the core of everything we do and are.
Insight: We take reasoned action grounded in our organisational knowledge, evidence and ethics; the wisdom of the people, organisations and communities working alongside us; current thinking and research about what works nationally and internationally.
Innovation: We are an enterprising and agile organisation, motivated to continually improve, adapt and develop inventive solutions that create value and are valued by people.