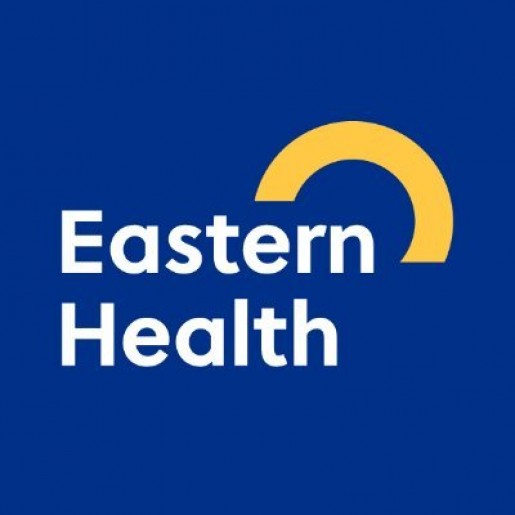 Social Worker - Graduate Positions - Mental Health Program
Permanent, Full Time positions
Part of supported learning and development transition to practice program
Generous salary packaging options
Eastern Health
Eastern Health is one of Melbourne's largest public health services. We provide a range of emergency, surgical, medical and general healthcare services, including maternity, palliative care, mental health, drug and alcohol, residential care, community health and state-wide specialist services to people and communities that are diverse in culture, age, socio-economic status, population and healthcare needs.
The mental health program at Eastern Health and the learning and teaching directorate work in partnership to deliver an extensive range of highly regarded transition to practice programs including an allied health mental health transition to practice program.
Eastern Health was the organization selected by the Department of Health to develop the state wide model and implementation resources for allied health mental health graduates as part of the implementation of the recommendations from the Royal Commission into Victorian Mental Health Services interim report. The learning and teaching directorate and the mental health program will continue to work in partnership to deliver this model based on the best available evidence and sector wide consultation for graduate allied health programs.
About the role
The social work graduate positions in the allied health mental health Transition to Practice program at Eastern Health provide a unique opportunity for you. The positions are supported by a newly developed graduate program with a strong focus on growth learning, reflective practice, supervision and self-care.
Benefits of the program include:
Two diverse rotations across the mental health program at Eastern Health with opportunities available in child and youth, adult and aged person's mental health.
Support from a more senior social worker on the team and a social work educator to facilitate your learning and development.
Be part of a community of over 90 social workers in the mental health program at Eastern Health.
Permanent employment at Eastern Health with transition to a social work role at the end of your graduate year.
Engagement in a second year of development and support.
Extensive professional development opportunities including protected learning time, 10 PD leave days in the first year, individual and group supervision, individualised learning plans designed to meet the competencies required for a social worker to work in the mental health and wellbeing system
Take a moment to hear from early career clinicians about how they have found working in the mental health program at Eastern Health
https://www.youtube.com/watch?v=pH1-wvHBte4
About you
To be successful in this role you will possess:
Hold a degree qualification in social work that has been approved by the Australian Association of Social Workers (AASW) for practising membership as a social worker.
Be eligible for membership of the AASW.
Maintain compliance with the AASW Continuing Professional Development Policy.
Relevant theoretical knowledge, experience and skills in the provision of evidence based social work assessment and interventions in a mental health setting.
Understanding of, and experience in delivering, recovery oriented mental health practice.
Ability to skilfully engage consumers, families, carers and supporters in the development and implementation of individualised plans designed to promote, foster and sustain personal recovery.
A commitment to working with consumers, families, carers and supporters from a wide range of cultural and social backgrounds and to providing services that are family and gender sensitive.
Knowledge of the mental health sector, including roles and workings of mental health teams and relevant community resources and services to support people with mental illness.
Experience in working in partnership with services, that promotes a spirit of cooperation and collaboration, and respect for each other's philosophy, priorities, knowledge, skills and experience.
Demonstrated knowledge of the Mental Health Act and other relevant legislation, policies, plans, and strategic directions of public mental health services.
Ability and commitment to work collaboratively with consumers, carers, supporters the multidisciplinary team including the lived experience workforce and external agencies.
Commitment to supervised and reflective practice, lifelong learning and further development.
Computer literacy and embracing of health technologies and informatics.
High level of self-awareness and emotional intelligence.
Demonstrated high level inter personal skills with consumers, their families and all health care professionals including effective conflict resolution and negotiation.
Please refer to the attached position description for further details of the role.
Vaccination against infectious disease is a mandatory requirement of this role. An offer of employment is conditional on you providing evidence that you are currently vaccinated against COVID-19, prior to commencing employment.
What we offer
Eastern Health offers a variety of fantastic Employee Benefits, view the extensive range here!
Diverse and engaging career opportunities
Friendly & supportive team
Flexible working hours
Salary packaging options
Career progression in our teaching hospitals
Next Steps
If you believe you have the ability to make a difference in this rewarding industry, apply today!
Please note:
All applications must be submitted online via E-Mercury
Please include a copy of your relevant student placement evaluation
All appointments are made subject to a satisfactory Fit2Work Check, where preferred candidates will be required to complete a Criminal History Check at the expense of Eastern Health.
You must have Australian work rights to apply for this position.
Recruitment agency applications will not be accepted.
Eastern Health Values: Patients First | Agility | Humility | Respect | Kindness | Excellence
**Please note applications will be screened upon receipt and advertising may close prior to the closing date.**
https://eh.mercury.com.au/ViewPosition.aspx?id=faN9BspJWMI=&jbc=ere