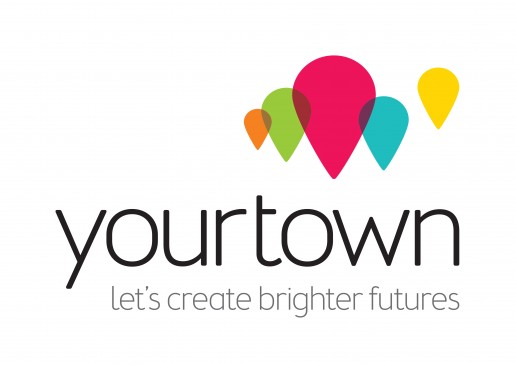 · Community service organisation with an established Child and Family hub
· Collaborate with a multi-disciplinary team delivering a range of programs in the region
· Flexibility to work full time or part time
At yourtown, we believe every young person has the right to a brighter future and aim to be part of the solution by delivering services that get results. Our services include Kids Helpline, training and employment services for young people, parent education and specialist accommodation for families. We are one of the largest not-for-profit providers of services for young people in Australia with sites across Queensland, New South Wales, South Australia and Tasmania. The community with yourtown's Art Unions funds most of what we do. At yourtown you will be part of the solution.
yourtown has received funding to provide psychological therapies to children aged 0-11 years with moderate mental illness, to improve their health, resilience and wellbeing. The service will be delivered within a stepped care approach and will work in an integrated and collaborative manner with wraparound supports. Support will be provided on site and via outreach.
This is an exciting opportunity to help establish a new program within a reputable community service that already has a range of programs in the child and family space and is well connected with the community. We can offer full time or part time positions.
We are seeking two Allied Health Clinicians – Psychologist, Mental Health Occupational Therapist or Mental Health Social Worker to support children and their families by providing a single entry point into mental health care and wraparound supports and services. This will include intake, assessment, planning, referrals and delivering a range of evidence based psychological therapies tailored to the needs of each family and child. You will work with families to improve parental understanding of the child's needs, and how to support their child. The service model provides practitioners with time for care coordination to enhance the effectiveness of psychological services.
About you
Psychologists and Mental Health Occupational Therapists are required to hold registration with Australian Health Practitioners Registration Agency that meets the relevant National Board's registration standard. Mental Health Occupational Therapists will also need to meet the Australian Competency Standards for Occupational Therapists in Mental Health. Mental Health Social Workers are required to be members of the Australian Association of Social Workers, and meet the Practice Standards for Mental Health Social Workers.
You will have experience providing psychological therapies for children and their families, including working via outreach; and demonstrated experience in psychological, sensory and functional assessments and interventions. You will be able to demonstrate commitment to evidence based therapies in line with the person's needs as well as a strong foundation of underlying principles of a strengths based, client-centered, attachment and trauma informed framework.
At yourtown our town is your town. We're all about people, how we work with each other and the hundreds and thousands we care for each year. We take the time to listen, understand and encourage people to find their place. We offer attractive employment conditions including access to salary packaging arrangements and paid parental leave. Find your place at yourtown.
Contact: Marnie Elliot, Resourcing Partner on 07 3867 1376
To apply, and for a full Position Description please visit: www.yourtown.com.au